In some areas of Sicily it was appreciated an infusion of the fresh bark of the tree, and it was believed that the resin of the trunk could cure the inguinal hernia, but only if used during the recitations of appropriated magic formulas».
(Irene Faro, Pistachio between history and kitchen, Center Studies Europe 2000, 1991)
Many are also the miraculous characteristics bound to consumption of pistachio often mentioned in ancient treatises of natural history and in ancient texts, charming proge­ni­tors of modern books of dietetics and alimentation sciences.
Since 1612, Baldas­sarre Pisanelli in his "treatise about foods and drinks" was writing that pistachios "cure marve­lously liver problems, clear the chest and the kidneys, strengthen the stomach, send away nausea... Can arouse erotic appetite, ...with wine are an excellent remedy against poisons ...".
Another particular characteristic, handed down by our elders and reported also by Lemeri in his "Treatise about foods and the way to preserve them…" (Venice, 1705), says that «excite the Venus ardors and increase the feminine humors exciting a sweet fermentation of the blood».
Bronte and its territory historical events, gone, in the last centuries, from one master to another, are tightly bound to that Benedictine Maniace's abbey (1174), of the Palermo's big and new poor men hospital, to which, in (1494, Pope Innocenzo VIII gave gratuitously the Abbey and all its territory and to those of Horatio Nelson, to whom in December of 1798, the Bourbon king Ferdinand gave in perpetual gift the territory and the city of Bronte.
The people of the area, mostly peasants and shepherds, were so cheated and impoverished by a century-old condition of extreme vassalage.
The small Council got even poorer because of a great court case, initiated in order to get back the land so obviously usurped. and that went on, without interruption, for over three centuries.
Lacking cultivable land -- the majority of which belonged to the Hospital, the Duchy and few others--the Brontese peasants, during centuries of hard work, were compelled to cultivate the stony lava lands so changing bare lava castings in pistachio orchards.

So wrote father Gesualdo De Luca in the far 1883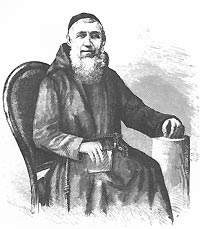 «The pistachio is a tree of precious production, that thrives in few areas of Sicily: Caltanisetta, S.Cataldo, Caltauturo and other towns: above all it thrives in the piedmont lava grounds of Bronte.
The illustrious botany professor of Catania's University, Prior Benedictine Francesco Tornabene, in one of his writings about this precious plant, praises Bronte's pistachios and praises the people of Bronte as good and intelligent cultivators of these plants in their territory.
How many hectares of piedmont sciare (lava grounds) rich of wild pistachio, lay uncultivated in Bronte's territory around mount Etna, trampled by goats, sheep and donkeys! It is terrible to see, in vast spaces of volcanic ground, the many high shrubs of wild pears and wild pistachios waiting for the hand of the grafter!
Once grafted what rich production wouldn't give? Wealth easily acquirable, not acquired only by negligence!