Member of the First Parliament of the Kingdom of Italy (1861)
Placido De Luca
He gave rise to the modern science of finance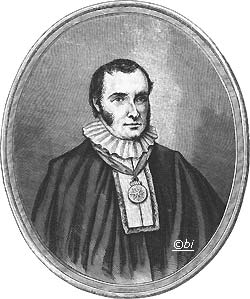 Placido De Luca, (Bronte 28.9.1802 – Paris 1.11.1861), brother of cardinal Antonino Saverio, was a great economist.
Author of important books of economic and statistic science was a true defender of the principle of work and industry freedom. Began his studies at Bronte in the Capizzi College.
In 1822, just twenty, went to Palermo; having graduated, four years later, started working as a lawyer, getting straight away a big reputation.
Defending the interests of the Council in one of the many lawsuits between the Dukedom and the citizens of Bronte, grieved of seeing the oppressed poor people, sent, using the influence of his brother Antonino, even a memorial to the English Parliament.
His passion for the economic science brought him in 1839 to Paris where was follower to Macarel and started an affectionate friendship with Sismondi, Dègèrando and with Pellegrino Rossi.
In 1842 was nominated professor of political economy to Catania University and in 1845 to Naples University were taught till 1859.
There weren't, in that period, manuals of political economy for the students and the De Luca, published his lessons on a journal, "La Falce", founded by him and others in Palermo.
Had started very young (26 years) to write the first essays in economic matters but his first organic work, destined to the students, was published in 1852: "Principi elementari della scienza economica" (Elementary principles of economic science).
In 1858 published the work that became famous, more than any other, "La scienza delle finanze" (The public finance) and, few years after, "Principi elementari di statistica" (Elementary Principles of Statistics) and "Sul censimento della popolazione" (On the population census).
In 1860, first brontese parliamentarian, was nominated deputy in the college of Regalbuto to the first sub alpine Parliament (with 334 votes over 455).
Was also a member of the Georgofili Academy of Firenze.
Died, in November 1861, at Paris where had gone to cure himself of an incurable illness, assisted by the brother, the Cardinal Antonino Saverio, come from Vienna where he was occupying the task of Nuncio.
Was buried in the Jory cemetery of Paris.