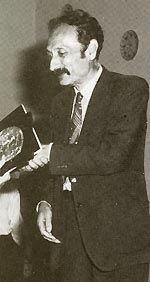 The tradition says that the edifice, built by Arabs, was, for a few centuries, inhabited by monks who used it as paper mill, wool spinning and skins tannery (it is still possible to see collection basins, terracotta channels and remains of several structures in wood).
The museum of the ancient local civilization exposes household goods, work tools and furniture used from the last centuries to today.
A collection made of little things, simple proofs which provoke respect and emotion, innumerable finds which are testimonies, charming symbols, of a daily live.
All that has been catalogued with infinite care according to the themes of domestic, craftsman or agricultural work.
The restoration plan of the old buildings, the recovery and restoration of ancient structures in lava and sandstone, and the parallel project of safeguard and recovery of the zoological, botanical and agricultural property, was started about 1975 thanks to the brilliant initiative of a private citizen (mister Zino Lombardo).
Of the ancient buildings were restructured the paper mill, the furnace, the eighteenth-century Masseria and the striking Lookout Tower.